Digital Exhibitions
Reading the City / Describing the City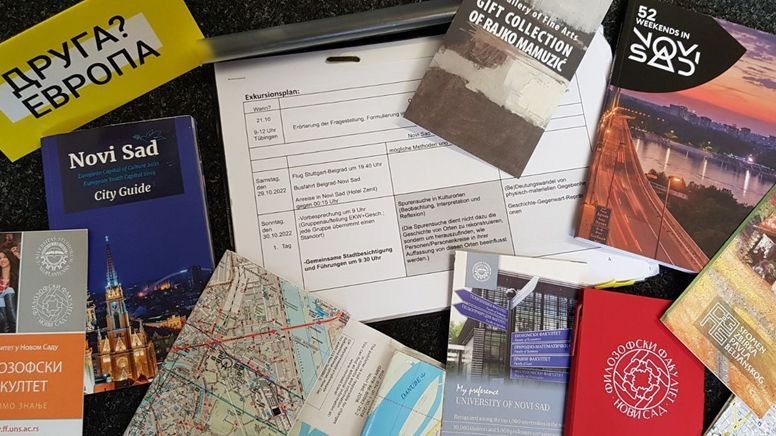 Reading the City / Describing the City. This is the title of the interdisciplinary excursion seminar at the University of Tübingen, which dealt with the city of Novi Sad in the winter semester 2022/23. The seminar was led by Prof. Dr. Reinhard Johler and PD Dr. Daniela Simon.
Fifteen students travelled to Novi Sad, which has been considered a city of diversity since its foundation as a free royal city in 1748. Its first name "Neoplanta" was translated into its own language by the people who came from all over Europe: Novi Sad or Нови Сад, Neusatz, Újvidék and Nový Sad. The field research focused on the question of the influence of the Capital of Culture title on individual aspects of city life. We examined current representations of the city, searched for traces of its history and asked its inhabitants about their ideas for the future. Located in the heart of the European cultural area, but not part of the European Union, this aspect seemed important to our interpretations of the city's art, politics and culture. We visited the museums, the university, public places and institutions. We listened to music, talked to students, local residents and tourism experts. We visited bars and restaurants, met artists and admired the mighty Danube. The virtual exhibition is the result of these observations and conversations in this young and dynamic city.
---
"Haus von uns". Heimat und Erinnerung der Nachkommen der Donauschwaben.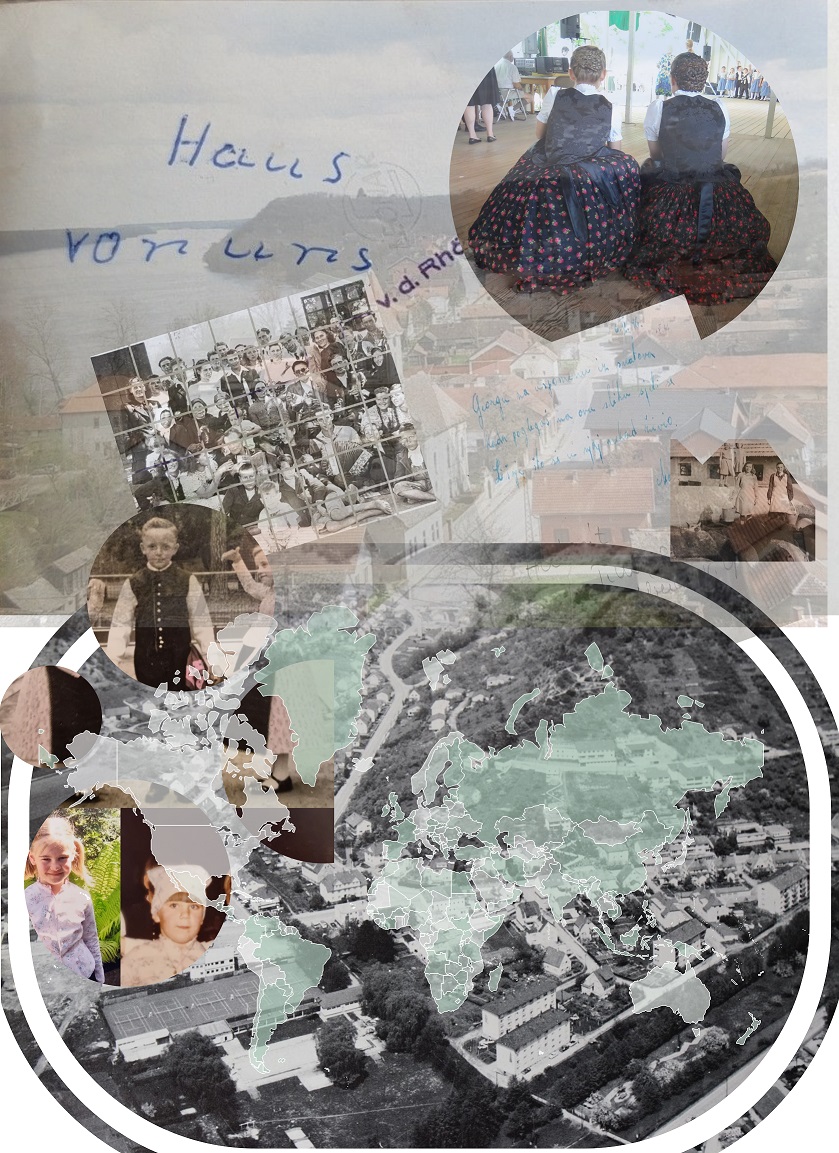 Mosbach im Frühjahr 2023: Im "Haus der Donauschwaben" trifft sich die Jugendgruppe der Landsmannschaft der Donauschwaben in Baden-Württemberg. Auf dem Programm steht unter anderem ein Workshop zum Thema "Heimat und Erinnerung". Zwischen Tanz- und Trachtenvorführungen diskutieren die Teilnehmerinnen und Teilnehmer über die Bedeutung von Heimat und Familienerinnerungen. Sie haben Bilder mitgebracht, die sie mit Heimat verbinden, Bilder "von früher" und Bilder "von heute". Die virtuelle Ausstellung "Haus von uns" ist das Ergebnis ihrer Auseinandersetzung mit Heimat, Familiengedächtnis und Erinnerungskultur.
---
Bridges Beyond Lights
Drei europäische Städte, drei Ausgangsregionen, viele Verbindungen. 2022 trägt Novi Sad/Neusatz/Újvidék/Nový Sad in der serbischen autonomen Provinz Vojvodina als erste Stadt außerhalb der Europäischen Union das Prädikat einer europäischen Kulturhauptstadt. Ihr folgen 2023 Timișoara/Temeswar/Temesvár in Rumänien und die Stadtregion Veszprém/Wesprim/Vesprím-Balaton in Ungarn.
Historisch teilen sich die Städte eine lange Zugehörigkeit zur Habsburgermonarchie und ihr multikulturelles Erbe. Sie waren jahrhundertelang wichtige militärische und Handelsmittelpunkte mit Fluss- und Landbrücken sowie Festungen und Burgen. Heute sind sie postsozialistische Städte und Orte des schnellen sozialen Wandels. Der Titel der dreiteiligen Ausstellung des Instituts für donauschwäbische Geschichte und Landeskunde "Bridges Beyond Lights" (Brücken jenseits der Lichter) spielt auf die jeweiligen Selbstwahrnehmungen der Kulturhauptstädte an. Novi Sad pflegt das Selbstbild einer Brückenstadt zwischen Ost und West, die Lichtstadt Temeswar betont ihre aktive Rolle in Situationen des politischen Umbruchs und Veszprém-Balaton zeigt sich als eine kreative, dynamische Region, die aus dem Hintergrund ins Zentrum des gesellschaftlichen Fortschritts hervortreten möchte.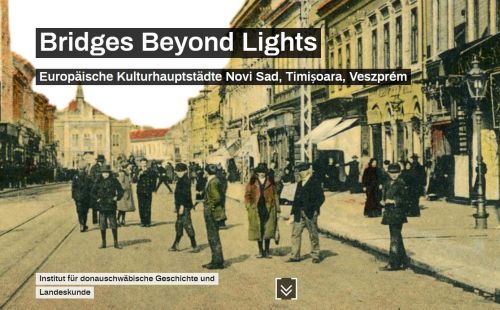 Bridges Beyond Lights 1, Europäische Kulturhauptstädte: Novi Sad
---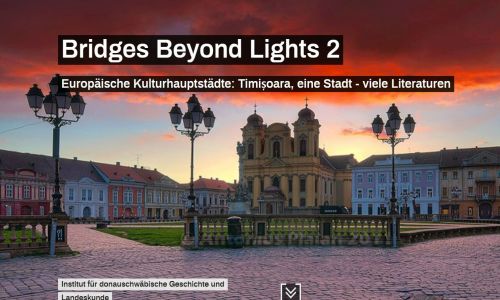 Bridges Beyond Lights 2, Europäische Kulturhauptstädte: Temeswar, eine Stadt – viele Literaturen
---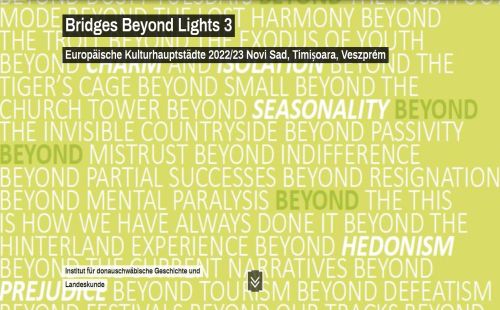 Bridges Beyond Lights 3, Europäische Kulturhauptstädte: Veszprém – Balaton